A very warm welcome to our site's about us page. You'll get to know a little more about us and about this site on this page. My primary motive in developing this site is to share my knowledge and to try to help those who are seeking answers, knowledge or wish to improve their skills in some way.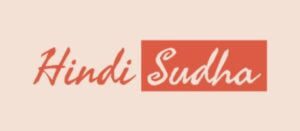 Blog Name & Blog URL
Hindi Sudha
About this Blog:
This blog / site is developed to share knowledge in Hindi and English language on number of topics such as meditation, yoga, law of attraction as well as education topics on English.
We love to share knowledge on English Grammar, Vocabulary, Daily use English Sentences, Daily use Vocabulary words, How to be fluent in English, Tips to Improve Spoken English and a lot more.
Follow me on Social Media Sites:
1. Facebook Page
2. Instagram
3. Twitter
4. Facebook Page
5. YouTube Channel